Introduction
Wow. I wrote my life story here first, but then I realized it started looking like a short book …who has time to read it all? So I decided to keep it concise, and hopefully inspire you.

When it all started
I discovered affiliate marketing in 2008 or 2009, I can't even remember. I worked as a gardener in London, UK for a minimum wage back then.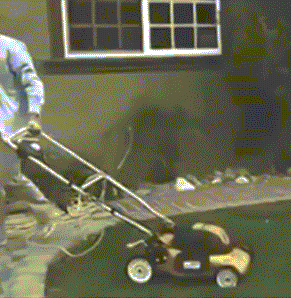 Like the vast majority of people trying to succeed in the internet marketing space, I spent hundreds, if not thousands of dollars on various products promising you big bucks with a minimum effort (shiny object syndrome!).

From gardener to programmer
I 'played' with affiliate marketing for years and treated it like a hobby. Then I decided to learn web design as I needed a stable income, and I had enough of working for a minimum wage. I had plenty of time for learning while spending over two hours travelling to and from work: Streatham to Mile End in London.
Long story short, I decided to start my web design company as self-employed and made my first website for a guy from Puerto Rico for about £30, which took me about a week. Yes, £30 – about $40. Man, self-employment was hard! Meanwhile, I was learning how to program, and months later I was lucky enough to find a job as a junior programmer and started earning £10 per hour full time. After a few years, I became a leading developer working on international navigation software dedicated to commercial ships. These skills allowed me to create my first marketing product.

My first digital product
It was the year 2012. I spent months creating my first product – The Generation Plugin. I was doing this after my 9-5 job, and weekends. The plugin didn't sell at the beginning but started after a few weeks. It generated close to $24.000 for me in just two months, and over $4000 in one day when it became a "Deal of the day" on Jvzoo.com – almost all of it was pure profit.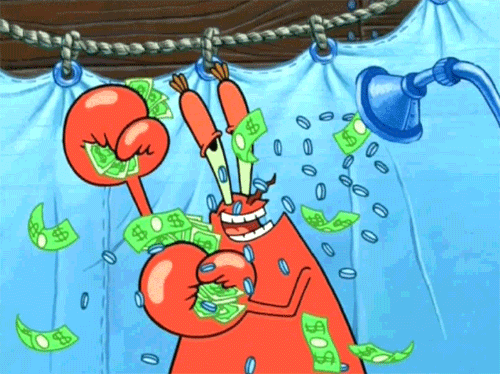 The plugin helped over 1000 bloggers to monetize their blogs, it was awarded multiple prizes, and I was interviewed by super-affiliates like Mike from Maine:
https://mikefrommaine.com/8-list-building-plugins-all-packed-into-one-super-powerful-tool-with-sam-zadworny/
Or Mr Web Capitalist who wrote about it years later:
https://mrwebcapitalist.com/from-gardener-to-23k-in-two-months/
I didn't know how to promote it back then, and I was selling it only on the WarriorForum.com website.
In 2015 I created a SaaS software that was an alternative to expensive Social Lead Freak software created by Ali G., and it was few times faster and unlike Social Lead Freak, it could scrape data from hundreds of fan pages simultaneously on full autopilot. You can see the comparison right here:
https://www.youtube.com/watch?v=1tFUb-WsaTM

Paid traffic
Creating digital products took me usually a lot of work and brought me just a one-time cash injection once in a while. I wanted a day in day out money cash flow. So, I decided to try paid traffic, and don't give up until I succeed.
In 2017, I started playing with mobile pop ads and had no success for a long few months. Then I switched to push notifications advertising and it all started! I even started a follow along in one of the top IM forums:
https://www.affiliatefix.com/threads/from-zero-to-5-figures-from-scratch-with-mobile-cpa.94759/
In 2019 I've started earning full-time income with push notifications ads, and that's after about 3 years of trying pop traffic and then push notifications. However, it was on and off work, sometimes with a few months break. It was that simple decision – keep trying until I succeed. In 2022 I'm still running push notifications campaigns, and have my $1000 days.

More success and failures
Back in time… Somewhere on the way, I was lucky to pre-register .CO premium domains with GoDaddy.com right before the .CO TLD was available for the public. I bought them for about $30 each and sold for up to $2000 each. I sold parcels.co, barristers.co, generation.co and I still owe alcantara.co, euphoria.co, extras.co, interiors.co, maybach.co, mowers.co, stylists.co, and many more.
In 2015 I created my third product based on monthly subscriptions: "IM toolbox". I've created it but never had time and money to complete and release it. I also made a huge mistake: I didn't do proper research and I developed a few serious Facebook tools just before Facebook deprecated one of their mighty APIs and those tools became useless right after that.
In 2016, life kicked my ass really hard: my dearest friend was diagnosed with a serious illness and I dedicated myself to help her, without any results. I've had depression basically all year long because of that. I had enough of my work as a programmer. Bad times!
Now I'm happily married. I still do some work as a senior programmer, but mainly running paid ads. However, I enjoy product creation, and I want to back to work as a product vendor very soon! That's why I decided to start working with a marketing legend, John Thornhill. I purchased the best course for products vendors out there, "Partnership to Success" and I'm all in.
It's October 2021. My plan is to start making $10K/month in the next 6 months working only 2 hours a day. Can I achieve it? I strongly believe I can. Will I achieve it? I don't know. Let's get started, and see where I'm at at the end of March 2022 🙂