Introduction
Let me show you how I made over $23900 in just 2 months with my very first product. I've made it with ZERO experience, ZERO affiliates, ZERO e-mail subscribers, NO prelaunch buzz, and WITHOUT driving any traffic to my offer. I was starting from ZERO, and to be honest, I had no idea what I'm doing at the time 😅 Let me show you how I made it, and how you can do it much better than me. Maybe you will even get some good ideas for your first product after reading this article, but most importantly, you will avoid the painful mistakes I've made.
So in short here's the purpose of this article:
– show you how I made it
– reveal all the mistakes I've done, so you can avoid them
– give you some ideas for your first product

The story
I encourage you to read my 'About me' page to see how it all started. Generally, I was starting from a minimum wage of about £5/hour working as a gardener, spending over 2 hours daily in London Underground, so that was my motivation to do something that will make my life easier.
To make the story short: I was learning web design while traveling to work and back, started making websites for people and businesses, which led me to start working as a programmer, and programming skills allowed me to create a WordPress plugin for bloggers – my very first product online. It took me a long time to get to this point! However, developing the plugin, and sales page took me few months – not a full time, though. I was working as a gardener full time, and after work and at weekends I was writing the plugin – funny enough, I was still learning programming back then while creating the product, which made things even slower.
But let's get back to the point…

What I did right
I finally finished the product, post it in the WSO (Warrior Special Offers) section of warriorforum.com, and bumped it once in 1-2 days to the top of the WSO listing (a cost of $19.95 each time). Yeah, it's about it. The success of this product was only due to its high quality. Nothing else. I've done pretty much everything else wrong…

What I did wrong
Well, I told you at the beginning that I didn't know what I'm doing back then 😅 I thought, it's just enough to create the product, post it to the products marketplace like JVZoo or WarriorPlus, and people will buy it.
To make it easier, here's a list of things I did terribly wrong:
I didn't make any prelaunch buzz – usually it should be at least 6-8 weeks before the launch
I didn't recruit any affiliates before the launch, they just naturally joined few weeks after the launch when the product became hot
In fact, I didn't even have a proper affiliate program in place
I didn't advertise it anywhere
I didn't do anything with my e-mail list after the launch – I just built my mailing list of about 1000 subscribers and did nothing with it
I'm almost certain that if I've done everything right, the launch would probably generate at least twice as much, and who knows, maybe even 4 times as much making it a six-figure launch!

So how the hell did you earn $24k?
People started noticing it's a damn good product, and I started gaining a lot of positive feedback from people who bought it. My sales chart was climbing up every day, EPC was good, no refunds – pretty good results for the first product ever.
Mike from Maine noticed my product, he contacted me and asked for an interview – he also suggested I should create an affiliate program for my plugin (I had it at the beginning but then turned it off).
JVZoo picked my product as the "Product of the day", which in fact accelerated the whole thing – I couldn't be happier when I earned close to $5000 on one day, and another few thousand dollars days after that. That was amazing!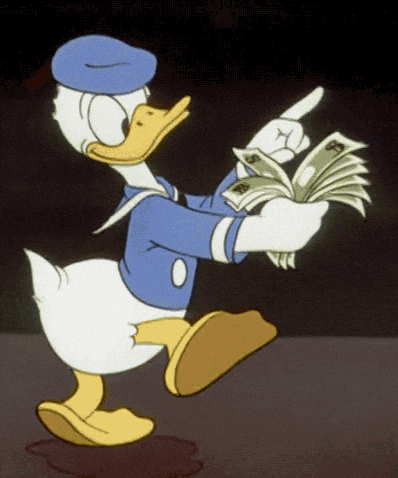 Affiliates started asking to promote my product, and since then things were only better. Later I created a PLR version, which became "Deal of the day" on Warrior Plus.

What was my product about
The product was called the "Generation Plugin", and it allowed bloggers to build mailing lists on autopilot, and then send offers related to your blog to your subscribers. The plugin was highly customizable, it worked with all popular autoresponders like Aweber, GetResponse, iContact, MailChimp, etc. and it was pretty cheap for this kind of piece of software as you could get it for as little as $17. Your blog's visitors could sign-up to your newsletter via traditional email opt-in, with a Facebook button with just 2 clicks, or you could just paste a simple affiliate link that redirects to a third-party website. The plugin was an 'all in one' solution, and you could setup all kinds of elements on your website for collecting visitors' e-mails in exchange for a freebie (free ebook, report, etc.).
If you're really interested, you can watch the presentation video on my YouTube channel.

How to get idea for the product
The best idea is to create something that you know about. Start with writing a simple ebook, and do the rest of the product around it. You can add voiceover and make an audiobook, add some kind of mindmap, offer your coaching, you can even make a video course based on the ebook.
I knew how to code in PHP language, which is a base programming language for WordPress themes and plugins, therefore I thought it's a good idea to write some software. I didn't even have any original idea as at that time another very similar plugin was selling like crazy: "Popup domination" by Michael Dunlop. Another well-selling product was "Hello Bar". I thought about creating a product that's a kind of combo, and also make it better than others and packed with features. So I've made it! By the way, if I had to pick something else, I would make some PLR product, so people who buy it can sell it as their own.

Where to start
If I knew about a coaching program by John Thornhill called "Partnership to Success" back then, I would definitely have a 6-figure launch with my "Generation Plugin". John is a marketing legend earning 7-figure online, and what's even better, many of his students make 7-figures a year (yes, that's at least one MILLION dollars!) or at least full-time income launching products online. If you want to learn more about it, just watch this webinar:
http://johnwebinar.samzadworny.com 🔥🔥🔥
You can also earn while you learn, and earn up to $3,136.50 per buyer. Here's your link:
https://affiliates.samzadworny.com 🔥🔥🔥