Introduction
If you read my previous blog post (or two posts back, to be exact) you know how I earned $24k in under 2 months. If you haven't read that post yet, I encourage you to do that before you start reading today's article.
For a short reminder: when I created my first product ever, called the "Generation Plugin", it didn't sell at first, but after a few weeks things accelerated, and it became JvZoo deal of the day, Warrior+ product of the day, and sold 1000 copied in total, banking very close to $24K ($23900+). When it was awarded the "Product of the day" title, I banked close to $5000 on that day alone.
When I was launching my product, I had no idea if I will succeed. I hoped it will sell well, but there was no guarantee. I had no idea how to promote it either. I've done everything wrong, lol. I had no prelaunch buzz, didn't ask anybody to promote it, I had no affiliate contacts, no mailing list, nothing except a good idea for a product. Yet, I earned almost $24K with my launch where almost all of it was pure profit.

So what happened?
I earned the money, I thought the product will sell forever, or at least for months to come. I had in mind 6-12 months – that's how I imagined that – I had no idea as it was a completely new experience to me. All I knew back then was how to produce a WordPress plugin (heck, I didn't even know that – I knew how to code in PHP programming language but I was learning about WordPress when creating the plugin!). That's about it. I just created a very good product, a sales page for it, and one upsell. Everything else I've done was wrong.
Long story short: I spent the money: paid off a few loans I had, bought some new bits and pieces for my home office, spent about $5000 for an 8-day trip to Dubai in UAE, and money was gone.
I thought myself: I worked days and nights on this, including weekends, so I deserve some reward. And it's gonna sell for the next few months for sure, so what's the problem, let's spend the money 😉 That's was a terrible mistake. After that bad experience I had to come back to my 9-5 job. Man, it was bad…

What I learnt
The biggest lesson learnt: don't spend the money but reinvest as much as you can. You shouldn't quit your day job either, ever, unless your earnings from affiliate marketing or your product sales exceed your salary every month for 3 months in a row. Don't quit your job as cash flow is extremely important… "Cash is not king, cash flow is king" as Grant Cardone says. Just be smart!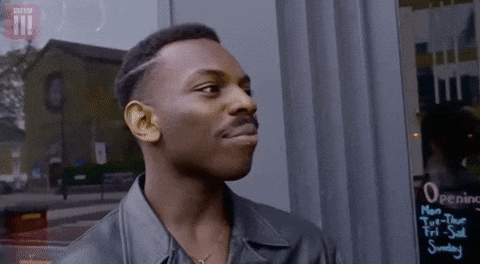 Another piece of advice: if you earned a decent amount of money, invest it, but not all of it – half of it! Be wise with your money. If you earned that fairly quickly, it doesn't mean you should spend it quickly. Be careful with your investments. I'm serious, I've been there!
Invest in things that already worked for you first. If you launched a product and it generated a pile of cash for you, launch another product. If you hit a profitable campaign on Facebook, launch another campaign, and another… I think you get the point. Scale what works for you. Then if you have money that you can "burn", only then you can experiment with something else.
These were the most valuable lessons I learnt regarding internet marketing, and business in general. However, let me share with you some other mistakes, that I've done terribly wrong when launched my first product. Read it carefully, and hopefully it will help you avoid some painful lessons I had.

Lesson #1: the prelaunch process is crucial
As I said earlier: I just launched the product, and thought that's how it works: affiliates find the offer, ask to promote and simply promote it. I knew nothing about prelaunch buzz or asking affiliates to jump on board a month or two before the launch. I didn't realise how important the process of recruiting affiliates is.
Lesson learnt: you should find and ask affiliates to promote your product at least one month before the launch. Some super affiliates have their calendar filled up 3 months ahead! So informing them two months before your product's launch is even better idea. You should also reciprocate, and at least try to promote their products.

Lesson #2: build relationships
Even if you reach affiliates and super-affiliates, and they don't know you, they won't be very keen to promote anything for you. It's understandable – they kind of vouch for your product with their name when promoting it. They have to know who you are, they have to make sure you're not some kind of scam artist and they can trust you, and that your product is gonna convert. Of course, if your product is exceptionally good, many affiliates will promote it, but if you keep in touch with affiliates, super-affiliates, reciprocate, keep launching good products, you will attract more and more affs over time, and after months of building relationships and trust, you'll be able to bank 6-figures with your launches.

Lesson #3: learn how to promote
The vast majority of sales come from your affiliates. There are no exact stats on that as it's very individual. Many product vendors say it's something like 80-90% in total. So another 10-20% of sales can come from your promotion. My major mistake was that I posted my offer on WarriorForum in the WSO section (Warrior Special Offers), and hoped it's gonna sell just like that. Sure, it was selling well for a while, and I thought it's gonna sell like crazy forever! Well, maybe not forever, but maybe for half a year, a year. I had zero experience with that, so I had no idea. After 2 months the product stopped selling, not suddenly but it every week or even every day was worse than the day before.
Instead of finding some new places to promote the product (whatever: Facebook, other social media, other affiliate marketing platforms, banner ads, popup/popunder networks, etc.) I just gave up as I had no idea what to do next as my knowledge was very limited back then. All I knew is how to create the WordPress plugin myself, how to build a sales page, and that's about it.
Lesson: you should not only rely on affiliates but try promoting your product yourself, and keep searching for new places to sell, and keep recruiting affiliates not only before the launch but also after the launch, especially if your product is evergreen.

Lesson #4: you won't please everyone
When the product started selling, I had new features requests, mainly about making the plugin work with various autoresponders, and I kept adding those features to the plugin. It happened when the plugin didn't work properly in some cases, so I investigated the problem on individual blogs or websites built on WordPress platform (usually the problem was caused by another plugin). It all took a lot of time.
I wanted to please every person that bought my product, instead of focusing on the marketing part. Sure, customer service is important. And also, if you launch a piece of software, shit happens, and sometimes you have to add some major fix, but except that, you shouldn't spend time and try to please everyone. The process of creating features and functions for your product is done, you had time for it. Once you launch your product, you should focus on nothing but selling it.

Lesson #5: don't spend money you don't have
This is a very common problem. People think they have a brilliant idea, and spend their last hard-earned cash on it, or even worse: borrow money. I've been there. After I burned the money earned with my first product, I tried to start over with another great product that turned out to be not so great, and I ended up with loan instalments to pay, and had to go back to my 9-5 job. Painful!
Give yourself a favour and save money first, then spend it wisely.

Lesson #6: you need a coach
You need to invest in a good course. I don't believe the $17 product will teach you how to make full-time income doing affiliate marketing. Usually you get what you pay for, so…
First, pick a thing that interests you, and find a good course on the topic. If you want to master Facebook ads, you would buy a course probably from Wilco de Kreij, free traffic: Neil Patel, blogging: John Chow, product creation: without a doubt – John Thornhill.
My advice is this: work hard at your current job, work some extra hours, sell stuff from your basement/garage on eBay, and invest in a good, solid course. Invest in a course where the creator of the course actually helps you personally, and everything's explained in a nice newbie-friendly way, step-by-step. I found such a course: the "Partnership to Success" by John Thornhill – the best online course I ever invested in.
You may think you will figure out things alone, but it's a terrible mistake. Believe me, without a coach it will take you ten times more time, thousands of dollars burnt, and frustration. Even if a course costs $5000, it's worth it if the coach shows you the exact formula to success. Fortunately the "Partnership to Success" costs way less than that, and if you prefer, you can pay a super low monthly fee, considering what you get with the course.
Man, if I knew about the P2S program years ago…

Summary
I hope you invested 7 minutes of your time and read the whole article. If you are in John's P2S group, and you're going to launch a digital product, it will help you avoid the painful mistakes I've done.
If you're not a P2S member yet, I encourage you to watch John's webinar to learn more:
https://johnwebinar.samzadworny.com 🔥🔥🔥
P.S. You can earn while you learn, and bank up to $3,136.50 per sale. Here's John's JV page for the "Partnership to Success":
https://affiliates.samzadworny.com 🔥🔥🔥